Vegan Nacho Cheese Sauce– this easy vegan sauce is simple to make, nut free, and SO SO creamy! I know you're going to love this nacho cheese and you'll want to put this on everything!
Oh hello dear nacho cheese sauce of my DREAMS!
If you've been a reader for some time now then this recipe might look very familiar to you and that's because it's an oldie of mine. But since it has been many years since I first published this recipe, I figured that it could use a full revamp. So, that's what we're doing today.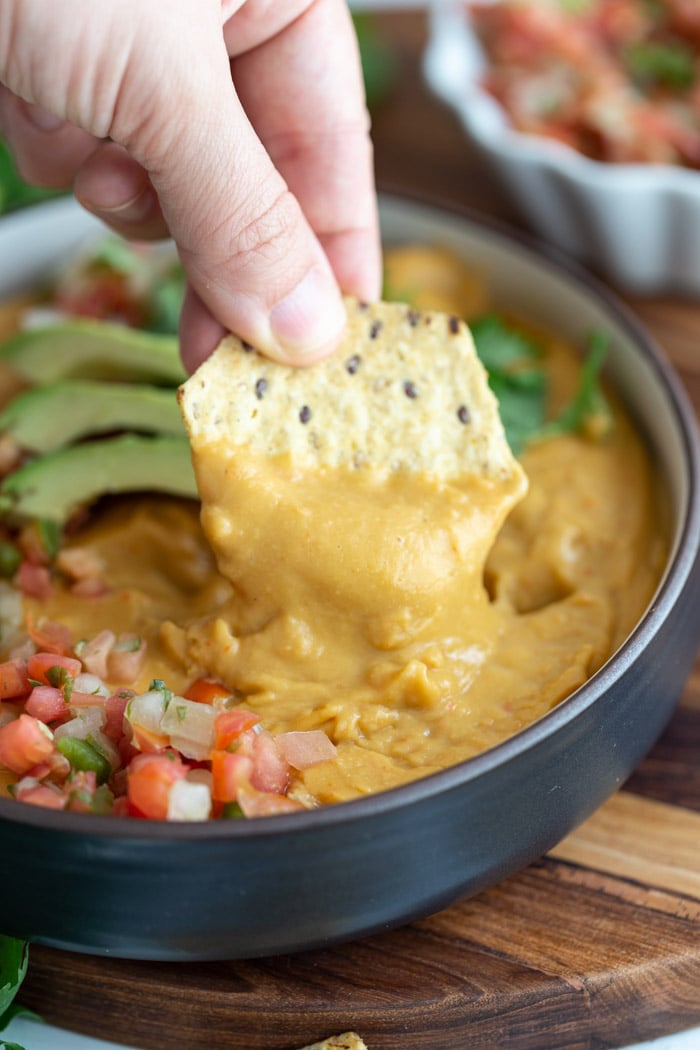 Also, if I'm being 100% honest, I really just wanted a good excuse to give this recipe another try. GUILTY.
It's just SO GOOD and I love it for that. I also love that it's not a nut based cheese sauce. While I do genuinely love a good cashew cream sauce, I often get requests for recipes without nuts in them and this vegan nacho cheese sauce totally delivers.
So, what's in this nacho cheese sauce anyways?
cannellini beans
red bell pepper
jalapeno
nutritional yeast
veggie broth
dijon mustard
spices
and a bit of flour (you could use oat flour for a gluten free sauce!)
How to make Vegan Nacho Cheese:
THIS Vegan Nacho Cheese recipe actually uses white beans as the base. The beans are cooked (with some spices, broth, and a bit of jalapeno for a kick) and eventually pureed which results in a DELICIOUSLY creamy cheese sauce.
The post Vegan Nacho Cheese Sauce appeared first on Food with Feeling.