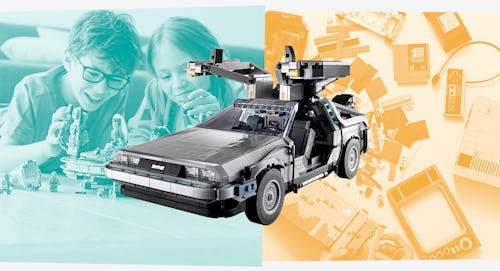 As a child, LEGO sets were a fun toy that you could build however you'd like. As an adult, they have an added element - building LEGO sets can be a mindfulness exercise. The act of building a LEGO set requires the kind of repetition that facilitates a relaxed engagement that can help you unwind after a rough day. Longer builds help you get to that relaxed state, which is why LEGO has been releasing more and more builds with 1,000 pieces or more that are aimed at adults looking for a way to unwind. Here are some of the best larger builds to help you unwind.
Technic Land Rover Defender
You don't have to be a Land Rover fan to love the Technic Land Rover Defender set. At 2,573 pieces, this build is a faithful model of the iconic off-roader. Developed in partnership with Land Rover, the Defender comes with a 4-speed gearbox, a detailed 6-cylinder engine with working pistons, and independent suspension. Heck, it even has a working winch if you get it stuck in the mud.
LEGO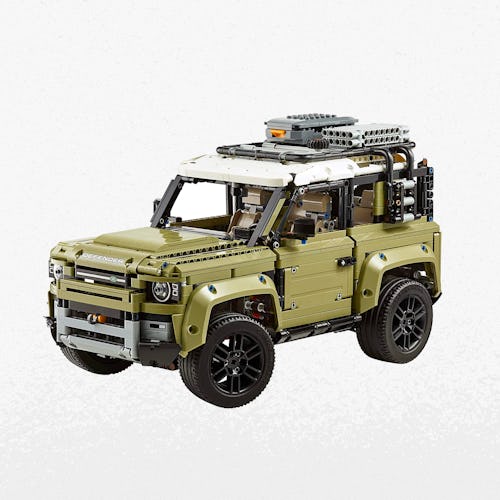 LEGO Ideas The Globe
The LEGO Ideas The Globe is a full-sized spinning globe made up of 2,585 LEGO pieces. The design is straightforward - blue bricks for the ocean, green for land, but the finished set is anything but simple. An internal structure of Technic bricks provides stability to the longitudinal sections that make up the planet, which rubber tires on the interior give the globe's spin a satisfying heft. The result is a finished model perfect for showcasing on a shelf or desk.
LEGO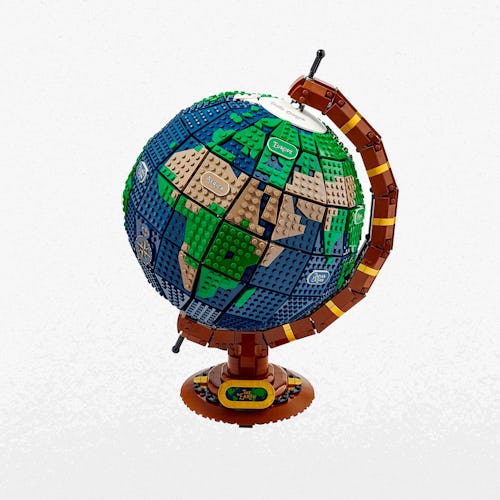 Nintendo Entertainment System
Looking for a bit of nostalgia? LEGO's Nintendo Entertainment System set is an homage to the iconic gaming system. The 2,646-piece set has authentic NES details like a buildable cartridge that clicks into the system (no blowing required) and a TV set with a scene from Super Mario Bros. Turning the dial on the TV engages a rolling scene that guides Mario through a part of the level, who jumps and avoids enemies as the scene unfolds.
LEGO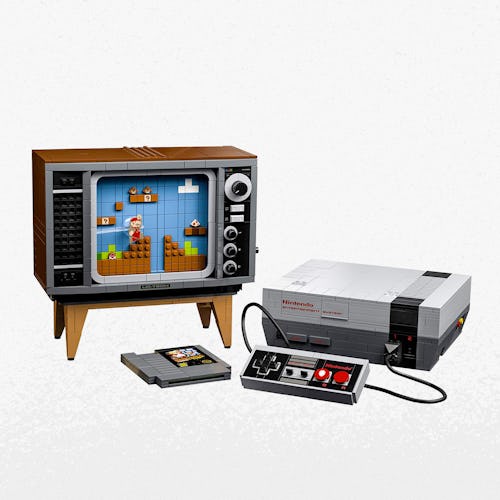 LEGO Ideas Typewriter
Can't decide between buying an antique typewriter or a LEGO set? This 2,079-piece set combines both into one. Inspired by LEGO founder Ole Kirk Kristiansen's typewriter, the finished set moves and sounds like a real typewriter, with a center typebar that rises every time you hit a key, a carriage that moves as you type, and a roller that you can actually feed paper into.
LEGO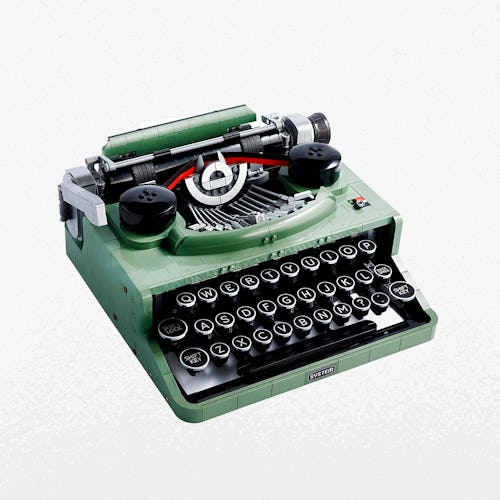 Star Wars: The Rise of Skywalker Millennium Falcon
There are some huge Millenium Falcon sets on the market, but if you're not willing to shell out $800 for the Ultimate Collector Series version, The Rise of Skywalker Millennium Falcon set is a great get. At 1,351 pieces, this build is an excellent recreation of the third trilogy's iconic spaceship, chock full of details like rotating gun turrets, a lowering ramp, and an opening cockpit. In addition, it comes with seven LEGO Star Wars characters, including Chewbacca, Lando Calrissian, and C-3PO, as well as BB-8. Bonus points if you use fishing line to hang the finished product from the ceiling.
LEGO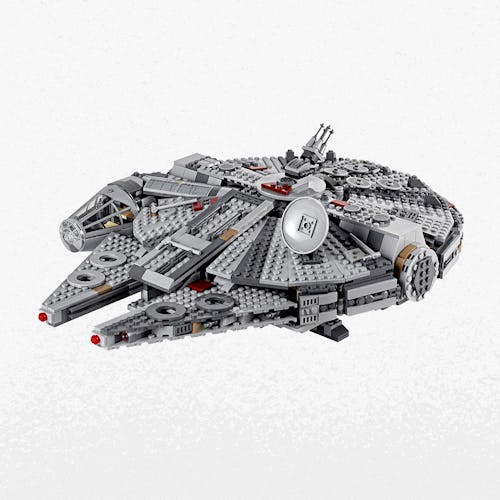 DC Batman 1989 Batwing
Tim Burton's Batman movie not only brought the caped crusader back into the mainstream, it also was responsible for some of the coolest bat-gadgets in history. The 1989 Batwing is emblematic of the film's gothic styling, and LEGO's 2,363-piece set brings it to life. The model has adjustable exhaust vents, a removable cockpit canopy, and comes with the 1989 Batman, Joker, and a Boombox Goon for good measure. It even comes with a wall-mounting bracket on the undercarriage for display purposes.
LEGO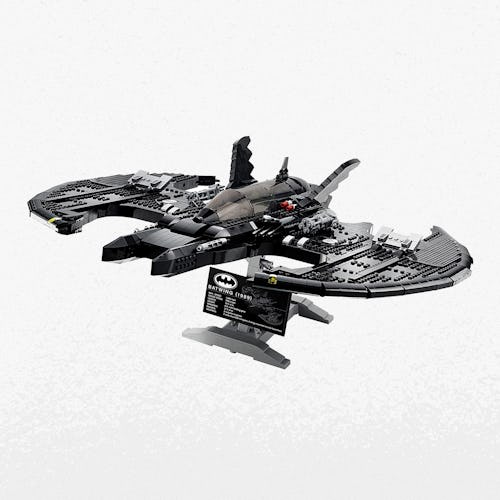 LEGO Art Harry Potter Hogwarts Crests
This 4,249-piece set is part of LEGO's art series, which uses round 1x1 pieces to create a mosaic picture within a frame. While the art pieces range from pop icons like the Beatles and Marylin Monroe to traditional pieces like Picasso's Starry Night, it's hard to beat LEGO Art's Harry Potter Hogwarts Crests for the build's versatility. The set has the bricks to build and hang a crest from any of the four Hogwarts house crests. If you're a real Harry Potter fanatic, you can buy four of these sets and combine them into one piece containing all four crests.
LEGO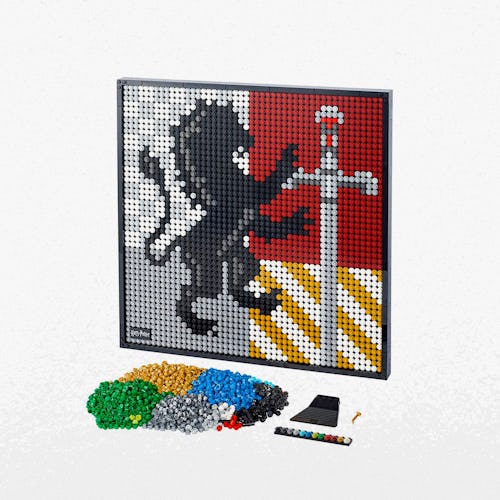 Marvel Spider-Man Daily Bugle
LEGO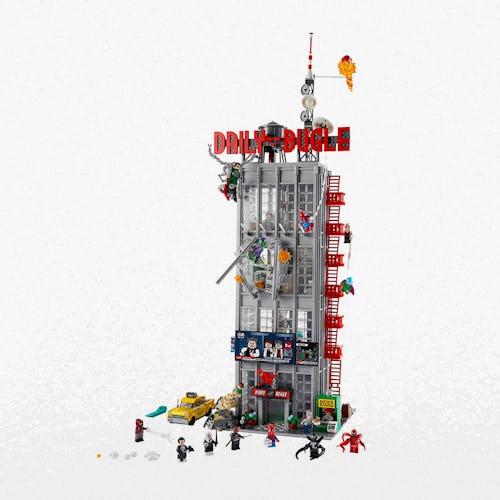 Back to the Future Time Machine
Lego's commemorative 3-in-1 Back to the Future Time Machine set celebrates one of the most recognizable cinematic vehicles of all time. The 1,856 piece set has the pieces to build one of the three versions of Doc Brown's DeLorean from each of the three movies. Each version is loaded with features distinct to each movie from the trilogy: the first film's DeLorean sports the lighting rod hook and plutonium chamber, while the second film's iteration has fold-down tires for flight mode and clear bricks to simulate hovering, and the third film's version has whitewall tires and a hood-mounted circuit board from part III. No word on whether or not we'll see the time-traveling locomotive, but we've got our fingers crossed.
LEGO