With the current climate of the country and world, many states and districts will be choosing distance learning for ESY (Extended School Year/ Summer School) education this year.
The good news about this? I planned it for you!
YES. I planned the entire summer for you. 8 weeks of editable lesson plans, social stories, adapted books, fine motor, basic skills, boom cards, recipes, science experiments, vocabulary, choice boards, schedules, and more… all planned and ready to go.
The best part? This can TOTALLY be used in the classroom OR for distance learning, that means you can use these plans year after year (and there is more likely than not MORE than enough material allowing you to rotate year to year)
I knew it would be important for parents to have more visuals accessible for summer so I included visuals and schedule boards for summer activities and all of the activities in the ESY at Home bundle. This allows the teacher to use the visuals over zoom and also share with families who need visuals to create a more structured learning environment at home to help reduce behaviors.
I chose to include real pictures and smarty symbols for this resource to make it appropriate for all ages. Each week starts with a social story and includes multiple levels of comprehension sheets.
The adapted books that are included can also be printed, cut, stapled, and used as cut and paste books if using for distance learning. Teachers can read the books over zoom and use the visuals for students to answer the questions and make matches.
If you have been following me long, you know I LOVE picture comprehension. But for this bundle, I chose to use REAL pictures in the passages to make these more age appropriate and allow kids to make real world connections. There are many tools that allow you to write right on worksheets on ipads and devices that would make these accessible in a digital format. My favorite app for multiple choice answers like these worksheets is snaptype.
To help support parents with more visuals, I've also included choice boards for summer foods, activities, educational activities, sensory experiences, and summer activities. This helps give the students choice, the families ideas, and some more structure to the day.
I've included Boom card versions of the picture comprehension to allow students more independence at home. The boom card decks read the passage and responses aloud to the students.
Vocabulary matching is also available in 3 levels (errorless, basic and advanced which is shown here) The 25 vocabulary words used in the vocabulary units are consistent and repeated throughout all activities included in the ESY at Home Bundle.
Hands on activities are STILL so important… even in the wake of digital learning. I've also included visual recipes for cooking, science experiments, and sensory activities. You can have students do these hands on activities with families… OR you can do them over zoom sessions in a "cooking show" format. You complete the recipe, ask questions using the visuals and get your students excited about what you are doing
Hands on activities may be overwhelming for families who haven't done them with their children before. You could do a parent training session for these hands on activities. Invite the parents to watch you complete the activity on zoom as if you are doing it with the student in the classroom. Modeling doing these activities for the parents will help them be more confident in interacting with their children while following a visual recipe, give them ideas for ways to involve them and questions to ask, and help to build their confidence in doing more hands on activities at home if they aren't doing so already.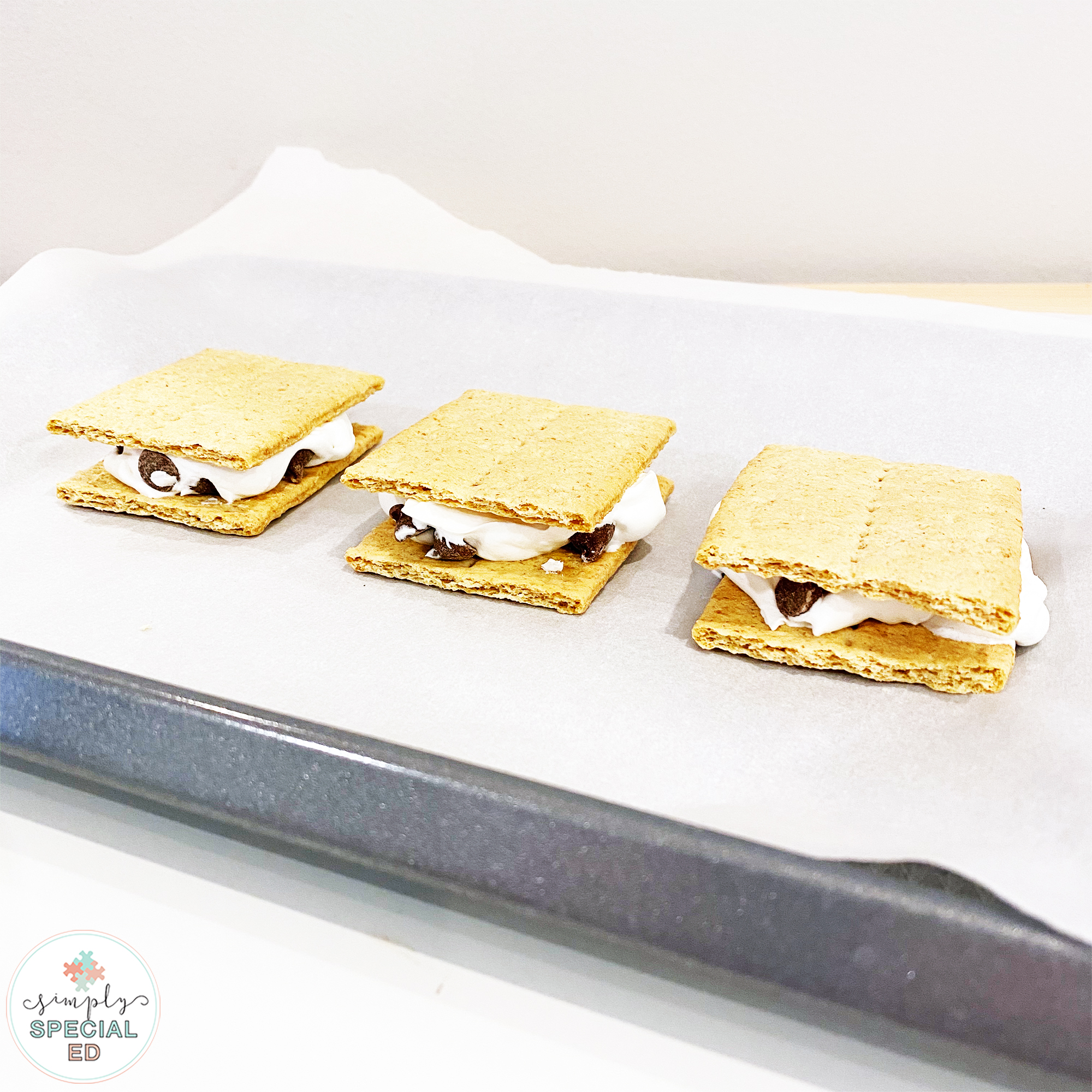 I've also included many print and go worksheets for tracing, addition, subtraction, ten frames, 1:1, cut and paste, and more to help support learning at home in a simple familiar way.
The post Tips for Distance Learning ESY appeared first on Simply Special Ed.