Are your students struggling to complete their work? Up to your eyeballs in missing or unfinished work assignments? Then you might need to institute a "Catch-up and Pickles" routine in your classroom as a way to win the missing or incomplete work battle! This is seriously my favorite unfinished work routine!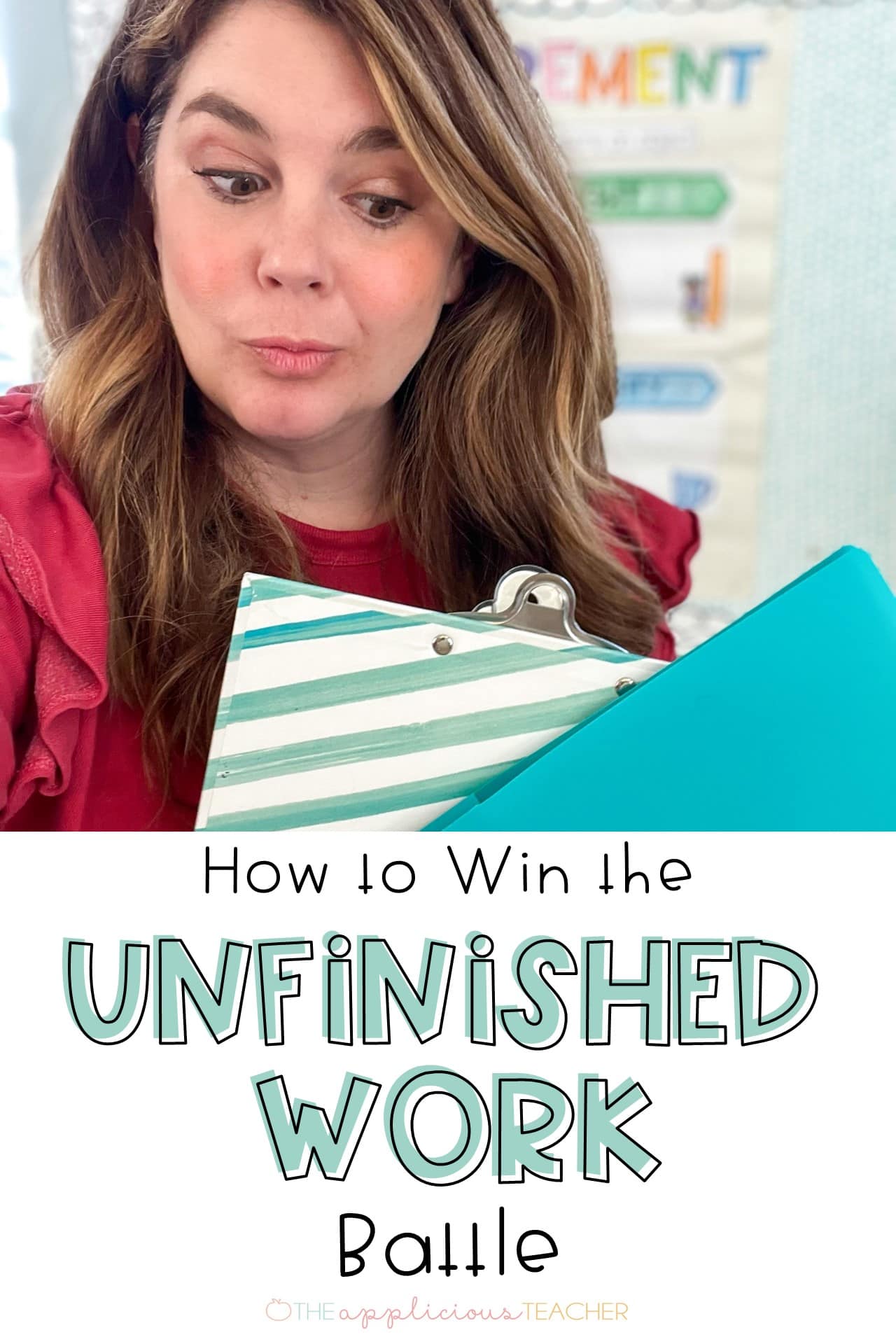 A few weeks ago, I posted a Reel on Instagram about some of my more "controversial" grading practices. Between you and me… they really aren't that controversial… just good teaching! But folks LOST THEIR MINDS! And honestly, it shed light on a bigger problem: the struggle of incomplete work.
Controversial Grading Practices
You're probably wondering what those controversial grading practices were. I'll let you watch the IG Reel to see all three, but the one that had most teachers up in arms was the belief of not putting anything less than 50% in the grade book.
This one line led to me being called many things, but most teachers asked, "What about missing or incomplete work?"
To which I responded that I rarely struggled with incomplete or missing work. I can think of one time I had to put a zero in the grade book because of a missing assignment – ONCE – in 13 years of teaching. Those are some pretty good odds!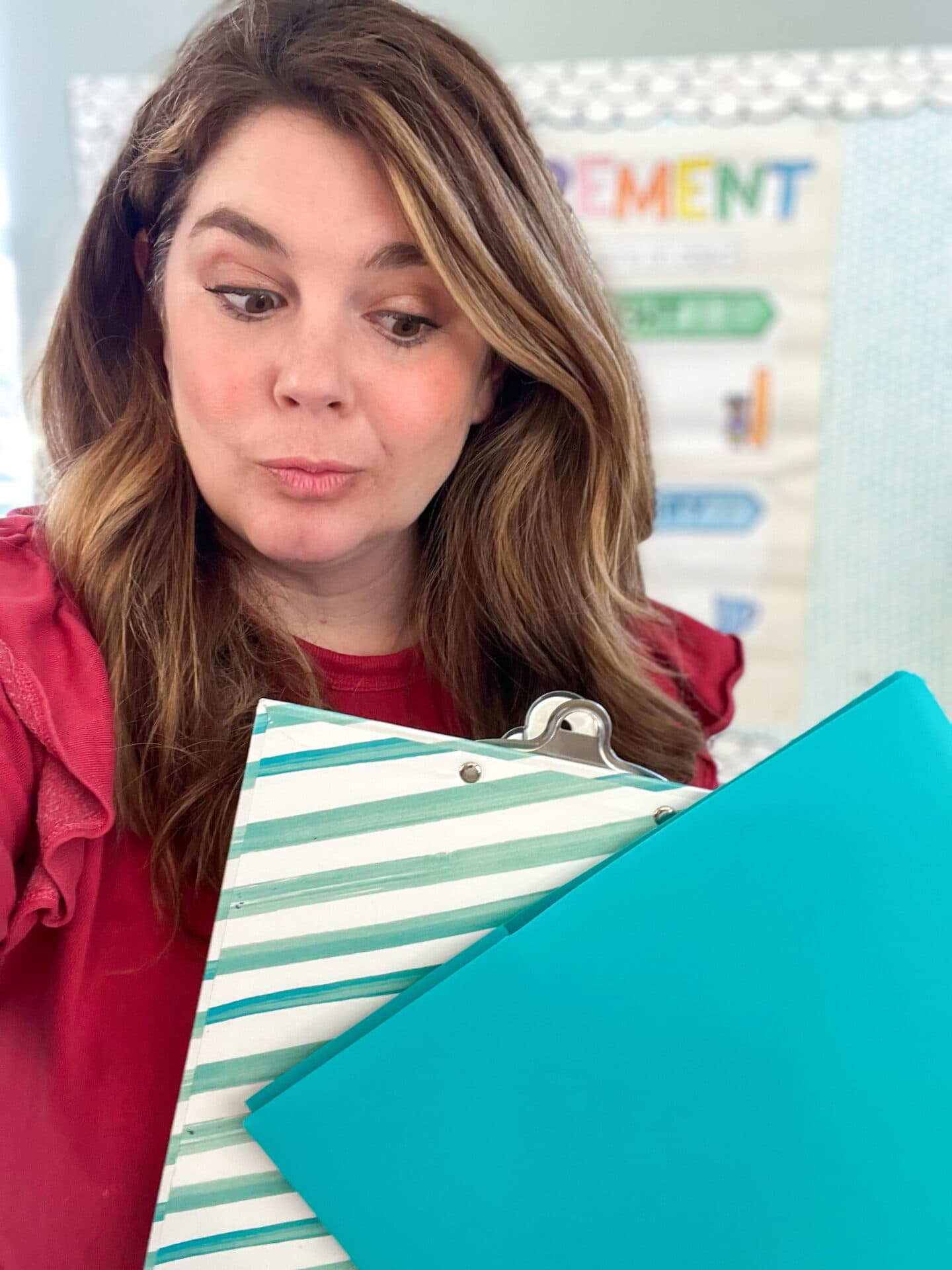 Unfinished Work Routine
So, how can this be?
First, let's clear up some things:
No – I didn't have perfect students who completed every assignment without asking.
No – I didn't work at fancy schools with high volumes of parents involved who made sure the work was completed at home.
And, no – I didn't work myself to death chasing down students.
I rarely had missing or incomplete work because I planned time in my week for students to work on missing or incomplete assignments.
Today, I'm sharing this simple yet HIGHLY effective routine that basically eliminated the struggle to get students to complete missing or incomplete assignments.
This magical weekly routine that solves the missing work problem is fondly called, "Catch-up and Pickles." But, that's really just a fancy name for a time set aside on a Friday morning so students can work on unfinished work.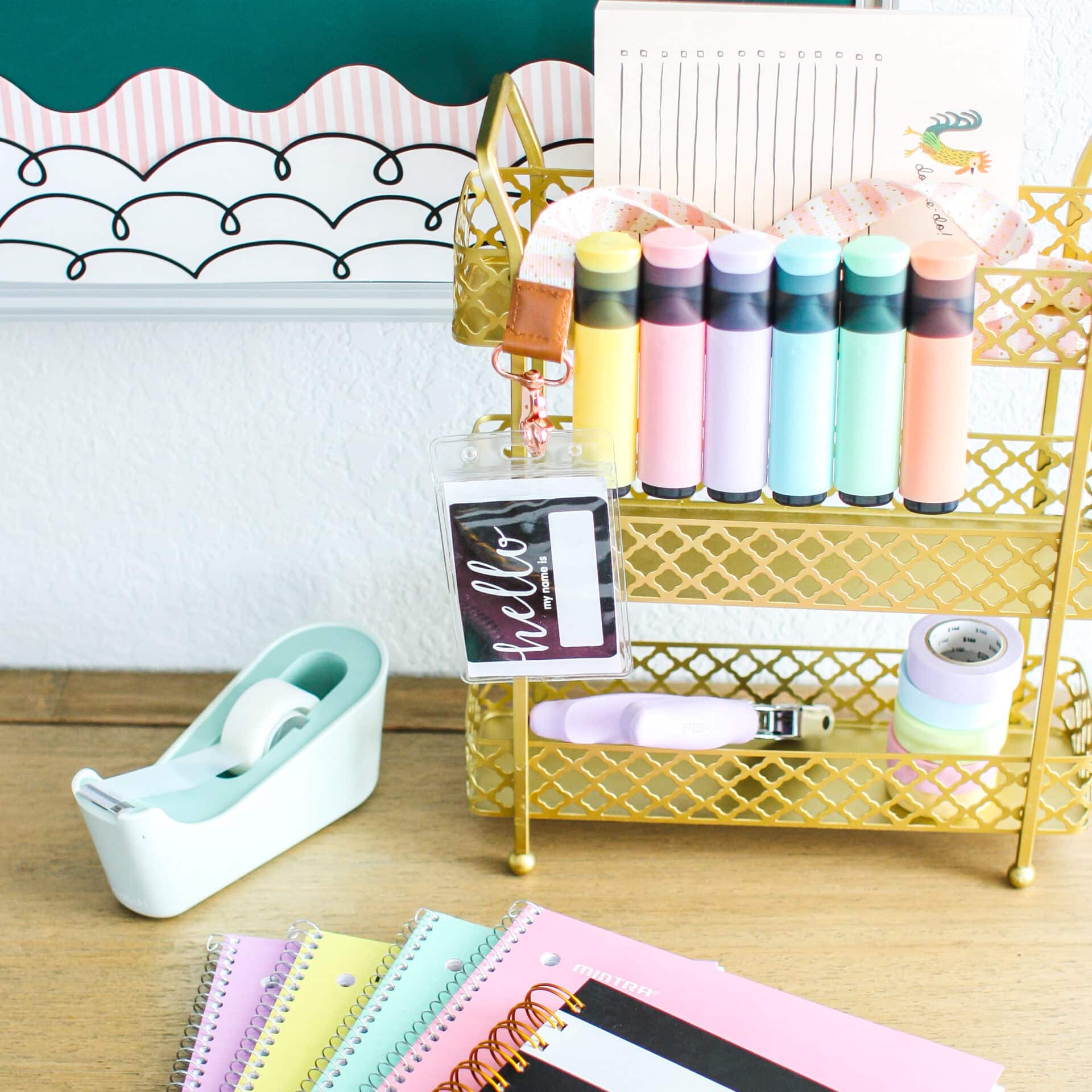 What is Catch-Up and Pickles?
I shared about this concept a while ago in my "Small Group Time Exposed" post, but I feel like after all the hoopla that Reel caused, it warranted its own place on the blog!
Each day, I had 60 minutes of time built into my schedule for small group rotations. That worked great Monday through Thursday. But, I noticed that Fridays were a bit cramped. Not only did we have our spelling and vocabulary test that day but we would also have a reading comprehension assessment. Time is needed to complete all these assessments, and that ate into a portion of our small group time.
Rather than try and stuff the small group instruction into the 30 minutes that were left after completing everything else, I decided to transform that awkward time slot into productive work time.
So at the end of the week, instead of formal center rotations, I did a "Catch-Ups and Pickles" routine. Students who had not finished their work used this time to "Catch-Up," while those who were done were allowed to "Pickles" a reading-based activity to complete.
For students, this time was dedicated to completing their work or choosing a preferred activity to complete.
For the teacher, this routine provided time to reteach lessons, pull students for assessments, or conference with students one on one.
And let me just say… this was a wildly popular time in my classroom!
How to Find Time?
So the big question here is, how do you find the time? Everything you are required to teach in a day leaves very little time in your schedule for "makeup work," but like I shared before… I was able to find time by reallocating the time I was using for reading centers. It wasn't working for us on Fridays, so we changed it up.
I suggest you take a look at your schedule. Do you have some awkward or weird times?
I like the idea of doing Catch-up and Pickles on a Friday, so it's easier to track the work that needs to be completed. But maybe Fridays don't work for you. Look for a block of time (at least 20 mins!) and see if it works. If it doesn't, restructure or choose a different time. This could even be something you do at the end of a unit in reading or math or on the last school day of the month.
Warning: I wouldn't do this one day a quarter… that's too big a chunk of time to complete everything. Doing that is like saving all your laundry for a month and trying to do it all in one day. Someone will get overwhelmed, and it's not going to get done.
How to Get Started with Catch Up and Pickles
Once you've found your time, it's time to plan the "Catch-Up and Pickles" activities.
In my classroom, I allowed students to "catch up" on any work, whether it be math, reading, or something else entirely. You need to select what students will be working on. Maybe it's just reading, so you do only reading makeup work.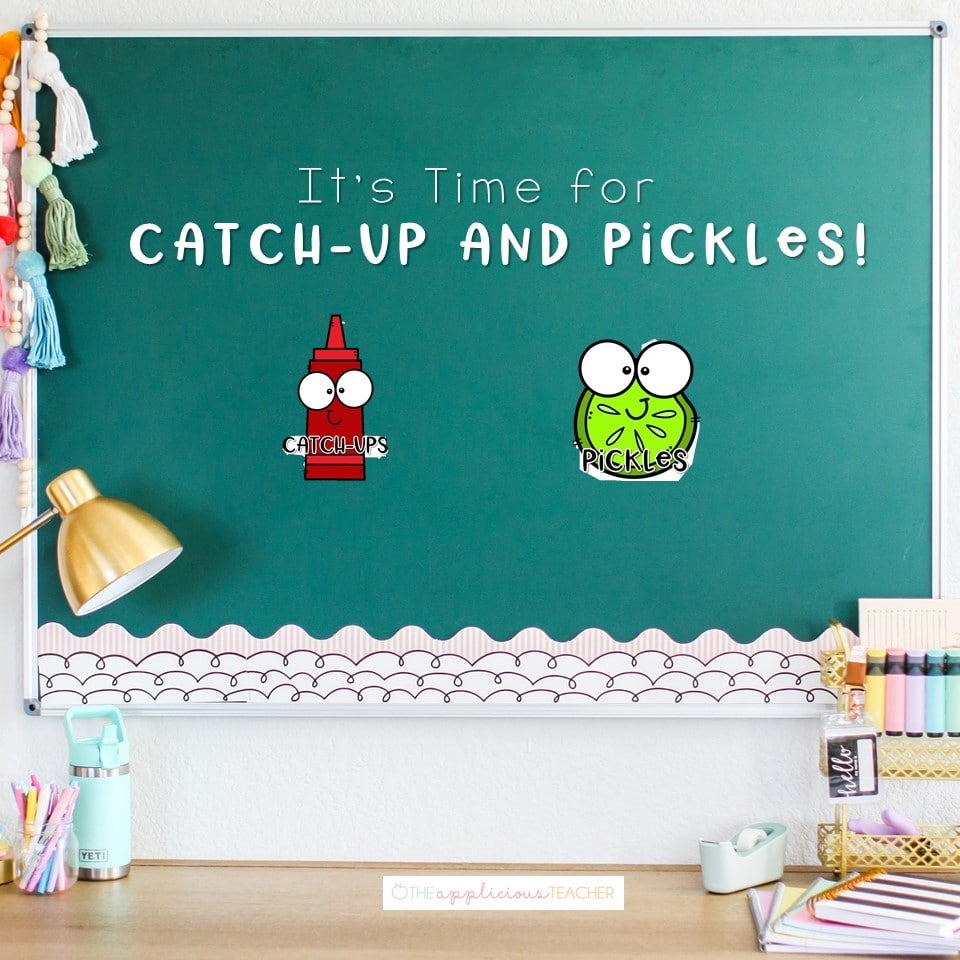 Whatever you decide, be specific. The unstructured nature of this routine means that chaos could happen at any minute. Being clear on what students should be working on at this time (and reinforcing it each time you have a Catch-up and Pickles session) can help keep the crazies at bay.
Who is a Catch-Up and Who is a Pickle?
From there, you'll need a system for knowing who is a "catch-up" and who is a "pickle."
Right before we started, I'd scan my grade book for any missing assignments. Those students with missing work would go on my "catch up" list.
Another way I identified students was through their "Finished Work" folder. Any classwork that didn't get completed went in there (not tests or quizzes, just classwork). Right before we'd begin, students would pull out their folders and check to make sure there wasn't any work that needed to be completed. If there was, they were on the "catch-up" list.
Let me just say, just even having a "Finished Work" folder helped a great deal with handling incomplete work! It was much easier for students to keep track of their work. If they finished an assignment early, they could either grab a book to read or work on unfinished work from their folder. The finished work folder lived in their desk, and I always told them, "If you aren't done, put it in your finished work folder!"
I kept this routine real simple, guys! No fancy slide shows…just a whiteboard and names. In one column, I'd write "catch-up" with the students' names and a list of work they needed to complete. In the other column, I'd write "Pickles" with the names of students who had completed all their work. When a student completed assignments and turned them in, they could erase their name and put it under the "pickles" side instead.
Activity Idea for Pickles
Now, remember, the name of any student who had completed all their work or their I-Ready minutes would be placed in the Pickles column.
My students loved being a pickle! They loved the idea of choosing their own activities (even if they were reading-based).
Some activities my students could pick from:
Writing and illustrating stories – Pretty popular! Especially the illustrating. I showed students how to make a mini-book with lined paper folded and stapled together.
Playing an educational computer game – Probably the most popular!
Creating or playing on the IPad – Don't worry, I was very clear about which apps they could use during this time!
Completing a reading center game – Students could do this with their friends. I'd put any stations we had completed that week in an area towards the back of the classroom, and students could grab one to play. This also worked well for any student who needed to complete a station activity for their "catch-up" activity. Need reading center ideas? These were always a hit!
Free choice reading – They could choose their own book and where they'd like to sit and read. They could also read with a buddy.
Helping a friend complete their work – This one was pretty popular! I allowed it as long as they weren't just telling their buddies the answers. Honestly, it was a win-win: The student got help, and the student helping was learning more! Bonus- it freed me up to complete DRAs, fluency checks, or reteach skills as needed.
Teacher assistant – Sometimes I needed help, so if they were done and didn't want to do one of the other activities, I'd put them to work, helping to organize papers or filling the mailboxes with returned work.
Unfinished Work Routine- Catch-up and Pickles
So there you have it, teacher friends. This is the simple, routine way I kept my students on top of their work. I mean, what teacher wants to feel like they are constantly chasing students around trying to get them to finish their work? NOT ME! Now you don't have to!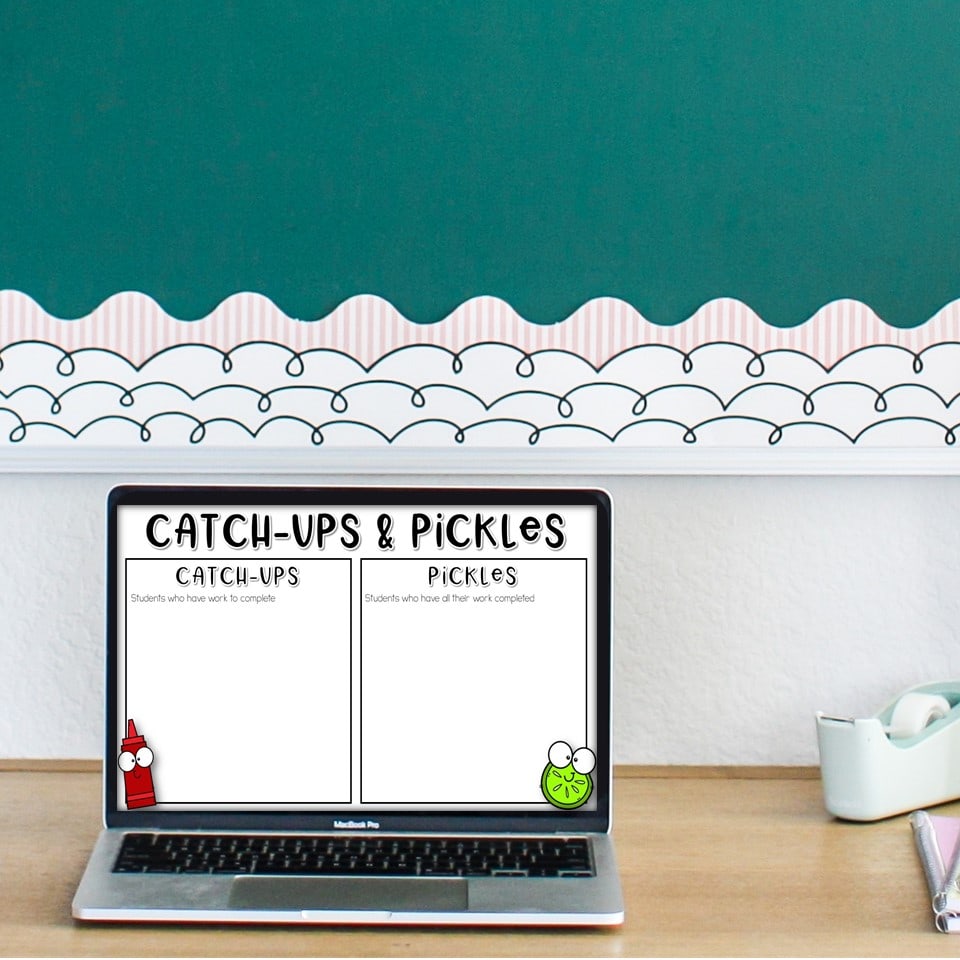 Free Catch Up and Pickles Download
Want to grab a few resources to help you get started? Click below and have this resource sent straight to your inbox! Now you can easily implement a Catch-up and Pickles routine in your classroom this week! This free download includes printable tracking sheets, whiteboard labels, and an editable PowerPoint file.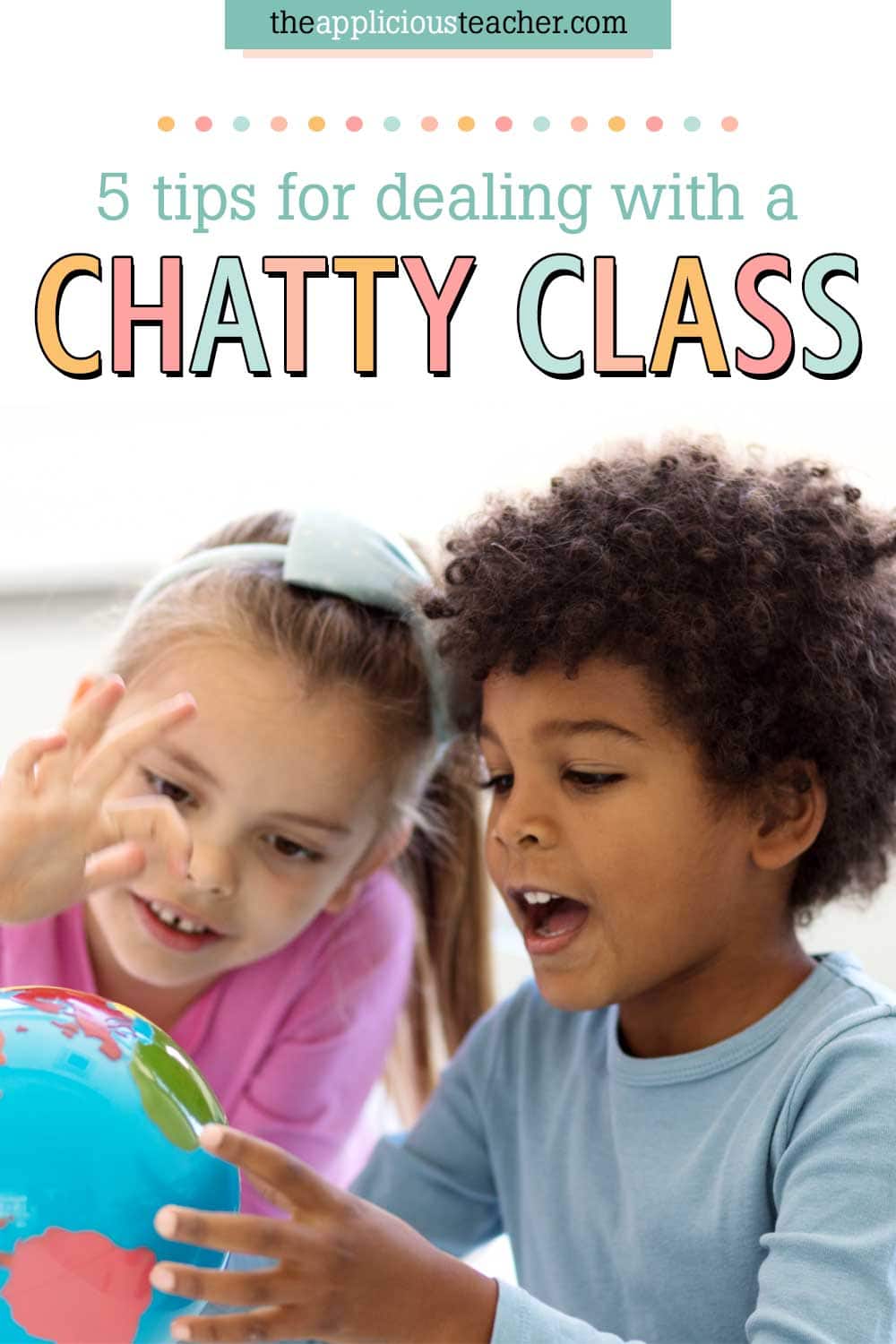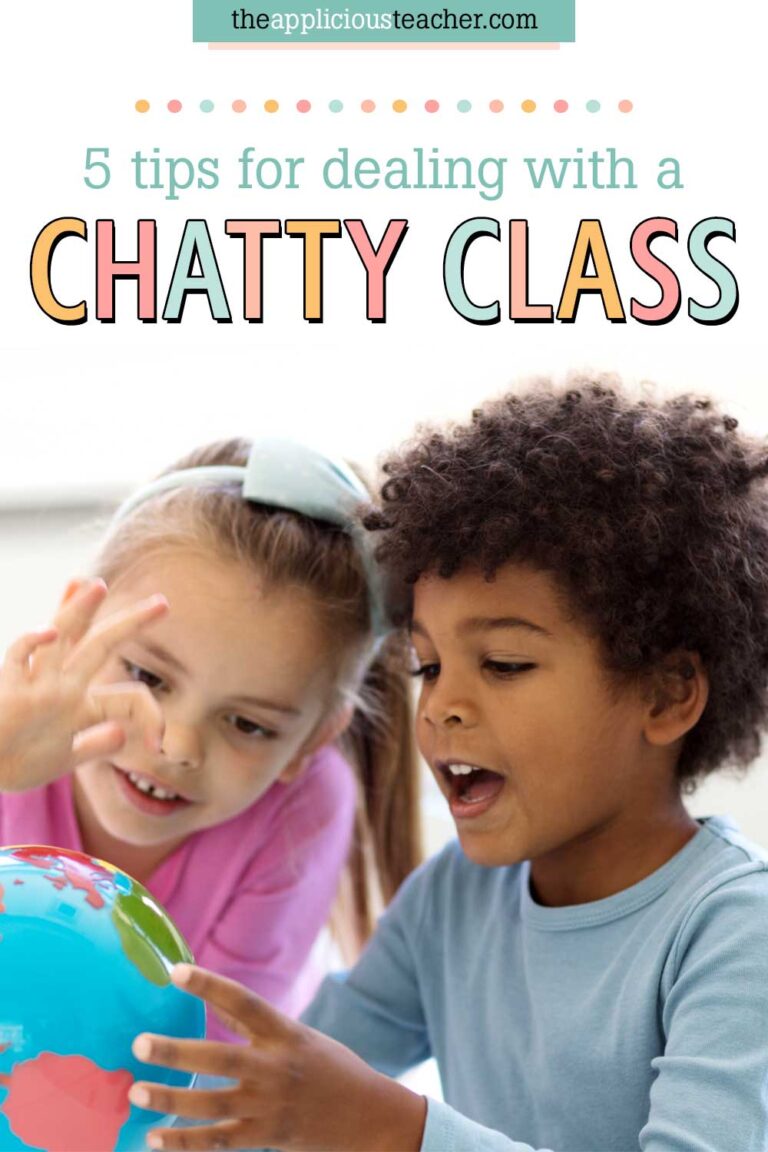 More Great Ideas!
Check out these other great ideas to try in your classroom!
The post End the Unfinished Work Battle: Catch-Ups and Pickles appeared first on The Applicious Teacher.