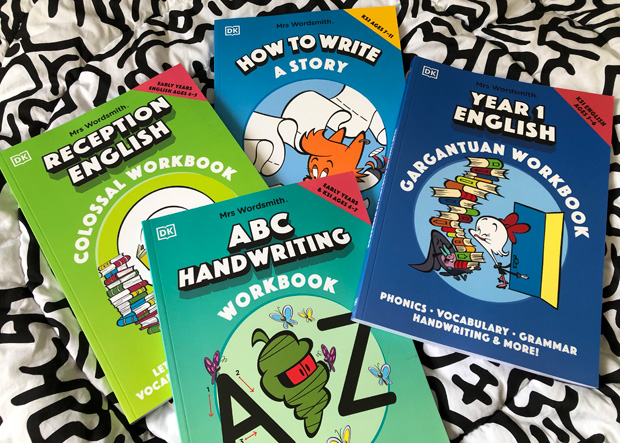 Back to School with Mrs Wordsmith Books from DK Books
Most kids have been back to school for a week or so now and it does feel almost back to normal now with restrictions lifted and more freedom to move around at school and for the kids to see friends from different classes and for parents to chat in the school ground and drop off and pick up. It still feels a bit surreal!
For some, being back at school will mean that there's some catching up to do in terms of learning and using educational books is a great way to get children excited about learning.
We've just received a lovely bundle of educational books for my daughters and they're a selection of books from the new series from the Mrs Wordsmith learning company published by DK Books at the end of August this year.
The books have been designed to improve reading and writing skills of children aged 4-11 by building their vocabulary and strengthening their reading comprehension. The books help with every aspect of the English curriculum – from phonics for the little ones to spelling and grammar and creative writing for the older ones.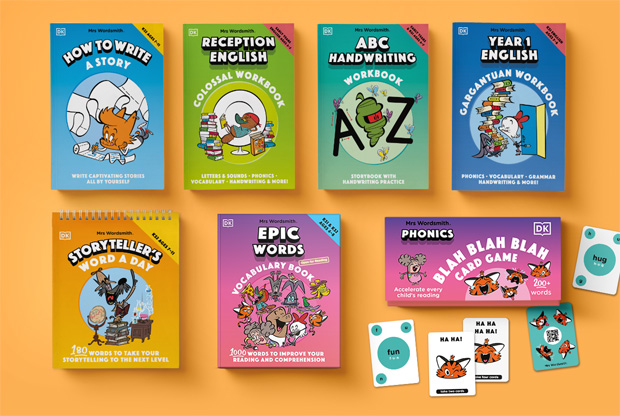 Mrs Wordsmith's style is fun for children with cool illustrations and designs for books, games, worksheets, and video games that get kids excited about learning. The combination of this and proven learning science makes the resources a success for both children and parents.
The new product range published by DK Books consist of seven titles, including workbooks, books and a family card game and there will be more titles to follow next year.
We have the following books for my girls: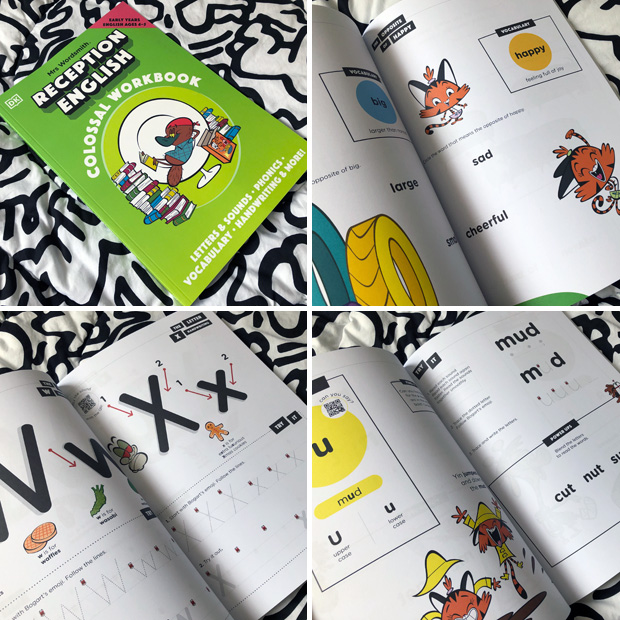 Mrs Wordsmith Reception English Colossal Workbook – paperback, £9.99 (Early Years, Ages 4-5)
This is a fun workbook full of illustrated activities covering the reception year at school with phonics, letters and sounds, vocabulary, high-frequency words, handwriting and much more. This will be great for my youngest daughter in a year or two.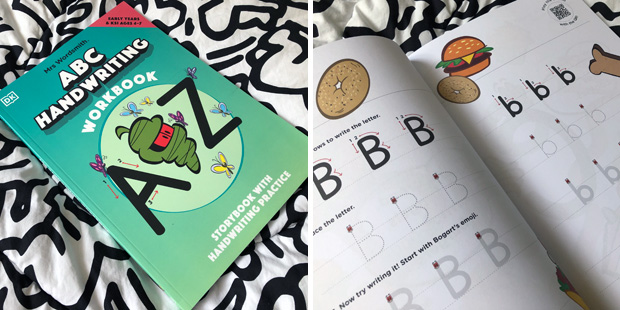 Mrs Wordsmith ABC Handwriting Workbook – paperback, £7.99 (Key Stage 1, Ages 4-7)
This one is all about learning how to write and read letters while having fun at the same time. Great for kids that are about to start school or have just started.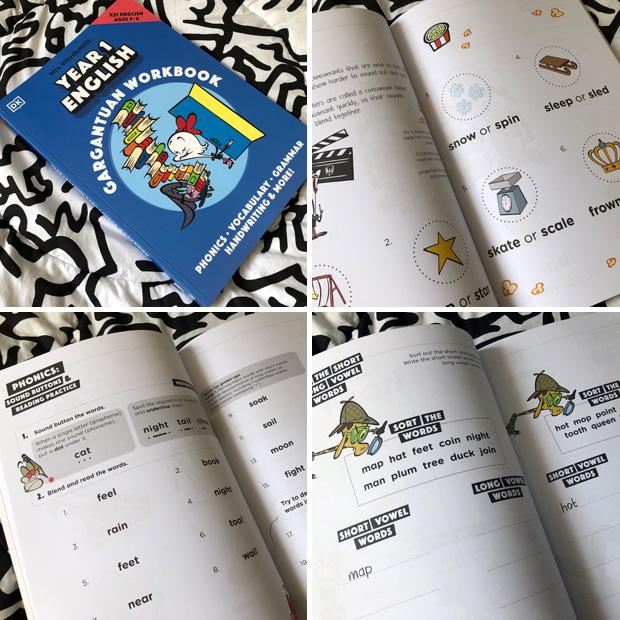 Mrs Wordsmith Year 1 English Gargantuan Workbook – paperback, £9.99 (Key Stage 1, Ages 5-6)
This book is packed with English skills for year 1 students with phonics, vocabulary, grammar, high-frequency words, handwriting, and more. With this book, your child can practise long and short vowels and adjacent consonants and revisit grammar topics like prepositions and conjunctions. The book also covers measuring words and telling the time. I've given this book to my middle girl to refresh some of the things we covered while homeschooling over the past year.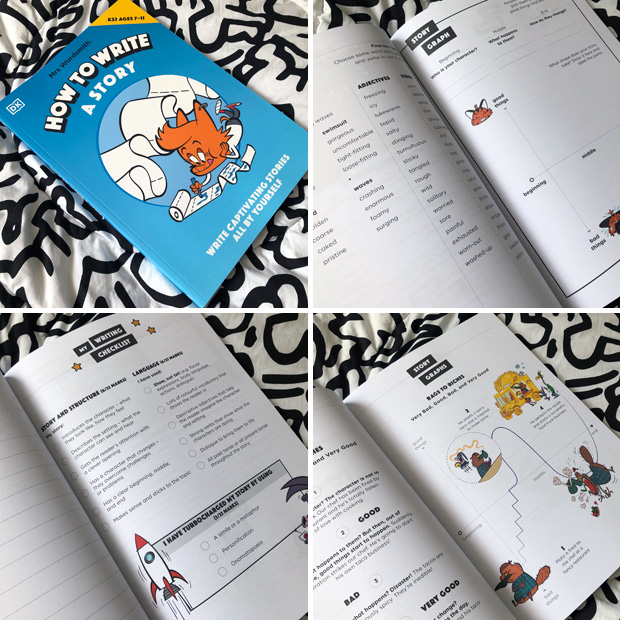 Mrs Wordsmith How to Write a Story – paperback, £9.99, (Key Stage 2, Ages 7-11)
I love the concept of this book! It's a book with 21 story starters with different exciting themes with visual guides for how to structure stories, complete with illustrated writing prompts, descriptive vocabulary lists and creative writing techniques. It's an ideal tool to help children get started with creative writing, writing their own stories, and building their confidence. My eldest sometimes struggles with getting started with her stories so this is really useful for her.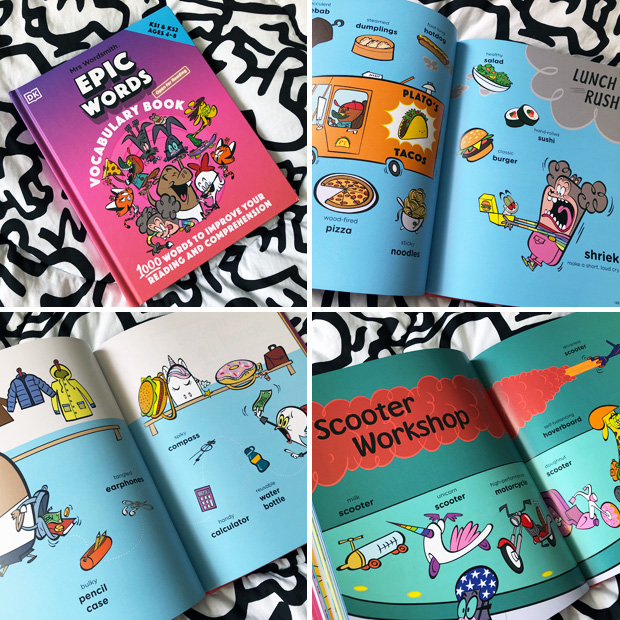 Mrs Wordsmith Epic Words Vocabulary Book – hardback, £14.99 (Key Stage 1-2, Ages 4-8)
This is a fun book for all my kids. It's filled with words to help expand children's vocabulary along with lots of fun illustrations too. All three of my kids love looking through this book, picking up new words along the way.
What a lovely selection of Mrs Wordsmith books to get children excited about learning at home!
These books were kindly provided to us for this review. As always, all my reviews are 100% honest and all thoughts and opinions are my own.
The post Back to School with Mrs Wordsmith Books from DK Books appeared first on A Mum Reviews.